I visited the "Kingyo Matsuri (Goldfish festival) ", an annual event that takes place at the Yoyogi-hachiman shrine. This event was once cancelled at the beginning of the Taisho era, but was revived by local area residents in 2003 and has run every year since.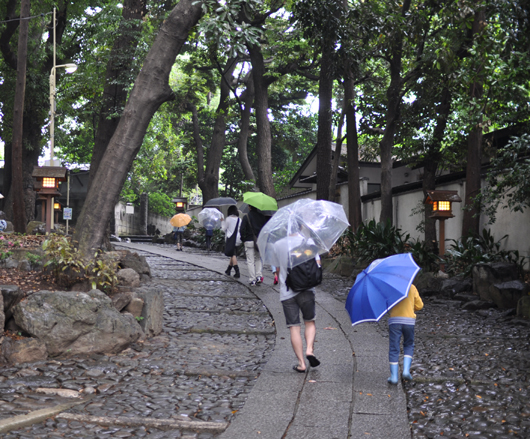 The path to the shrine. The atmosphere is beautiful.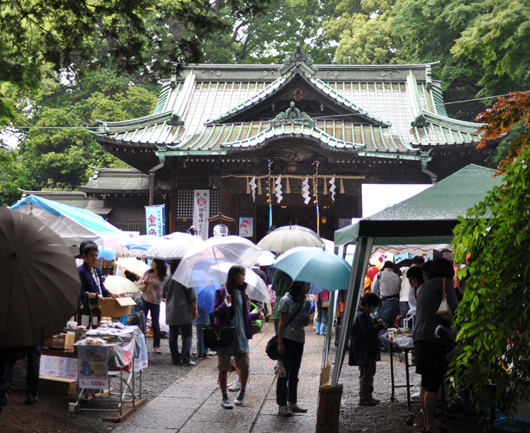 In front of the main shrine, there were many people.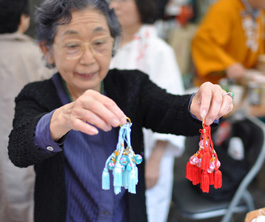 Although it was a rainy day, many children still came to visit the shrine, wearing colorful raincoats and carrying umbrellas. On the way, the garden lantern was shining. It made the atmosphere unique and memorable.
Many goldfish items were being sold at the main shrine including:lucky charms, key rings, towels, special jackets for the traditional festival called "hanten" and goldfish ornaments made of "Washi(Japanese papers)". My favorite is the ornament of the goldfish. They are so lovely and come in many different sizes.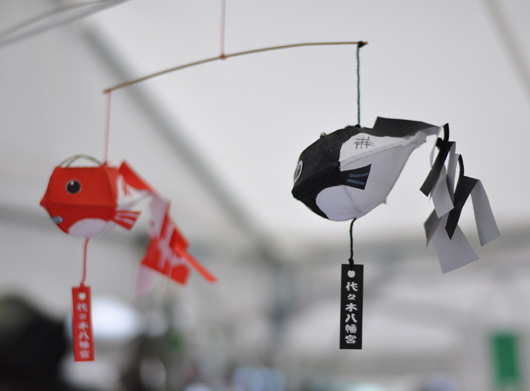 A pair of goldfish watch the people that visit the shrine.
How were these ornaments created?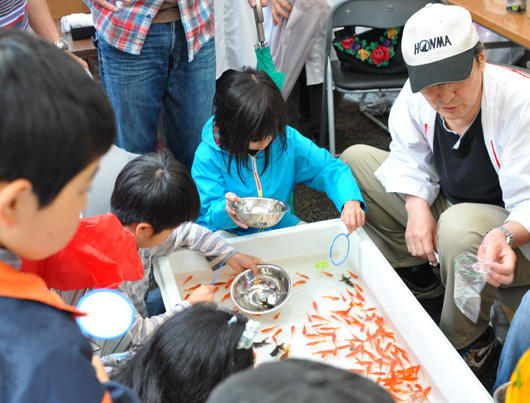 Goldfish scooping. Everyone enjoyed this activity.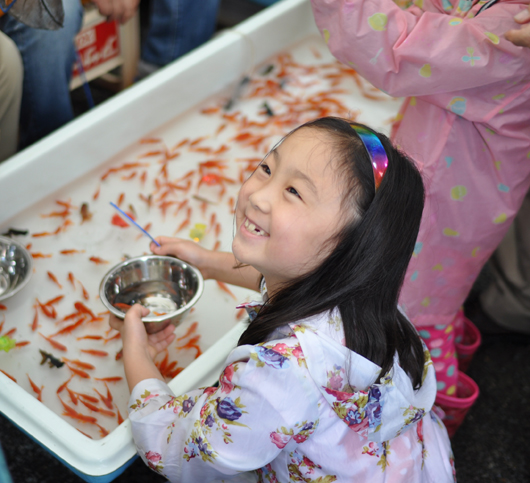 She's got many goldfish. Big smile!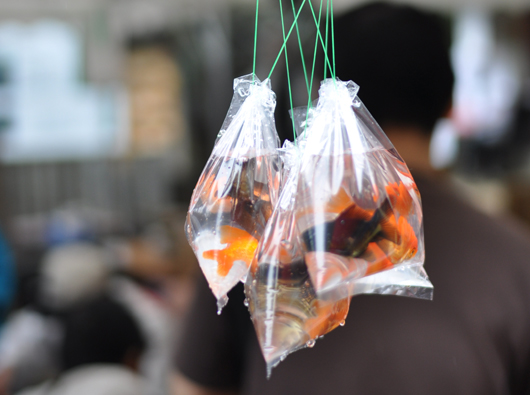 Congratulations! It's a big catch!
The best part of the festival are the outdoor stalls. In the Yoyogi-hachiman shrine, you could find wata-ame(cotton style candy), ama-zake (sweet sake), popcorn, Barbeque chicken, Okonomiyaki (pan cake), Yakisoba (noodle) , juice and more food. There is also a flea market. The Shibuya area has some popular food called, "Hachiko source". The fruit flavor seems is recommended.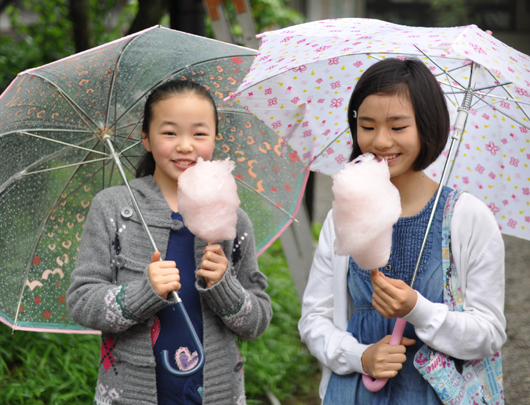 Girls are eating "wata-ame"! Looks yummy!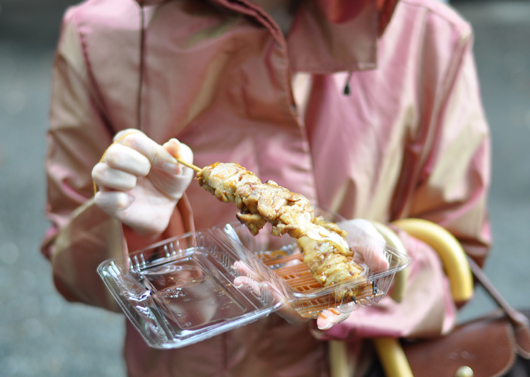 I tried "yaki-tori". It was 250 yen for three sticks.
A reasonable price and delicious!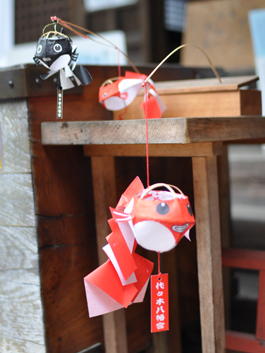 ♪
I was so surprised to learn that there were traditional festivals in the middle of Tokyo, in the Yoyogi area. Furthermore, I personally like the name itself, "Goldfish festival". Children of all ages visited there. I think that the environment that surrounds children in present day, such as the development of Personal Computers, studying at cram school on weekends, less family living with grandparents and lacking conversations with seniors, is having strong impact on them. So I originally thought that modern day children wouldn't appreciate or enjoy these traditional events. But, seeing them, they appeared to be enjoying it a lot! Some kids chatted with the man selling stag beees. I saw another kid asking about catching goldfish. Other kids were excited as they tried to win prizes. Children will naturally grow up thriving on culture if there are such wonderful festivals and opportunities in their cities and villages. This is why I think that shrines might be one of the most important and best places to educate children.
〔information〕
Yoyogi –hachiman shrine
For more details, please visit its HP(
http://www.yoyogihachimangu.or.jp/
).