There is a really nice area on the west side of Tokyo. I love it. In this area, there are plenty of spaces to relax, like the library, café, gym and event hall.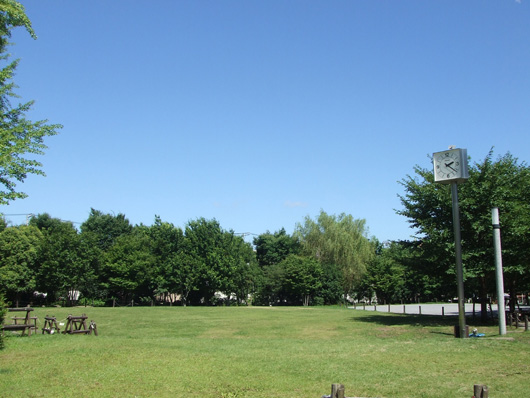 A grasssy field. Usually Children are running around.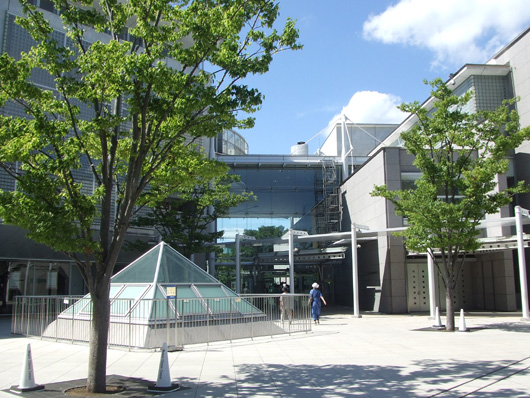 Beautiful architecture of the Meguro Persimmon Hall and Café!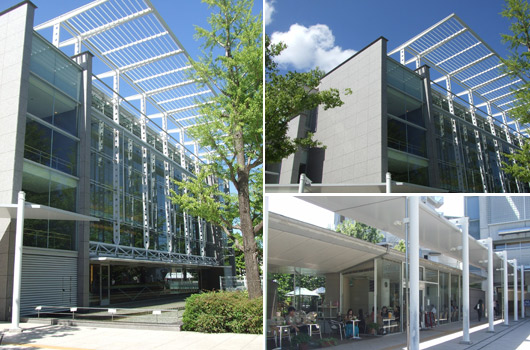 This is the entrance of the building. Such modern design!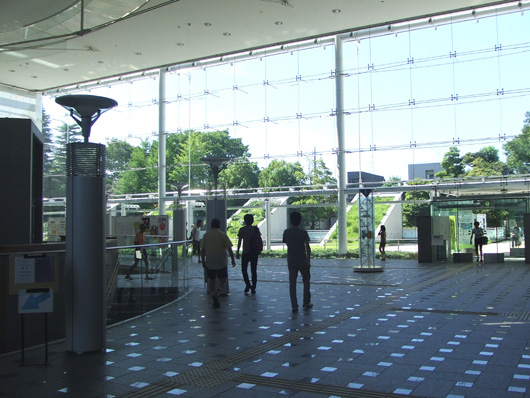 There is a big window that looks like it would reach to the sky in the lobby.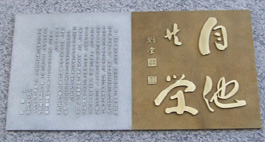 When you enter the building, there is an entrance to the Meguro Persimmon hall. In this hall, you can hear various kinds of music and see a variety of events all year around. Especially on weekends, there are many free music concerts so that everyone can enjoy! On the wall, I found a masterpiece that says"self-other mutual prosperity". I love that phrase!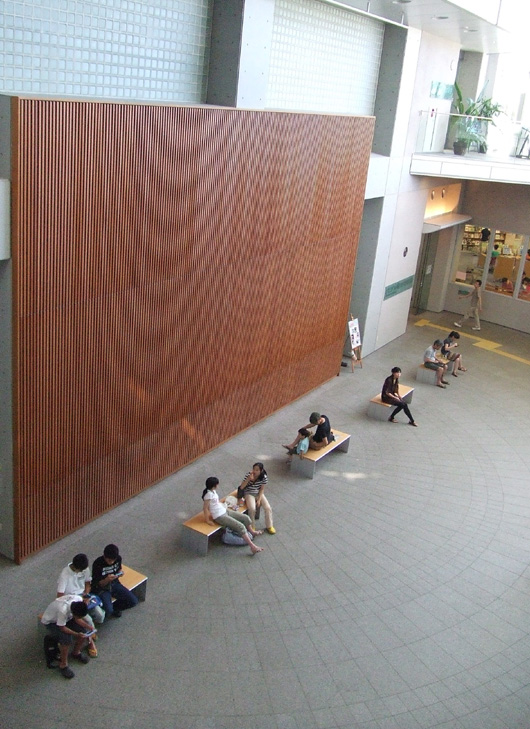 On the basement floor, you can see many people taking a break and chatting with friends. The Meguro Central Library is at the back.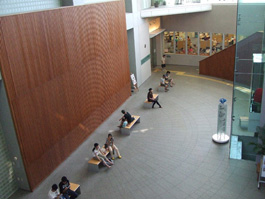 ♪
Unfortunately it is prohibited to take photos in the library…But this library is really big and new, so many people from children to adults enjoytheir time reading booksand studying You also feel happy to know that there are many old magazines there. What surprised me was that the place was really packed with people. Also, the floor was free of barriers, so that children and the elderly could feel safe walking around. Now I understand why there were so many people! Please visit the library and enjoy the atmosphere!
〔Information〕
Yakumo Central Library
1-1-1 Yakumo, Meguro-ku
TEL:03-5701-2795
For more detail, please visit
http://www.city.meguro.tokyo.jp/shisetsu/shisetsu/toshokan/yakumo/index.html
.